So Over You by Gwen Hayes
July 6, 2010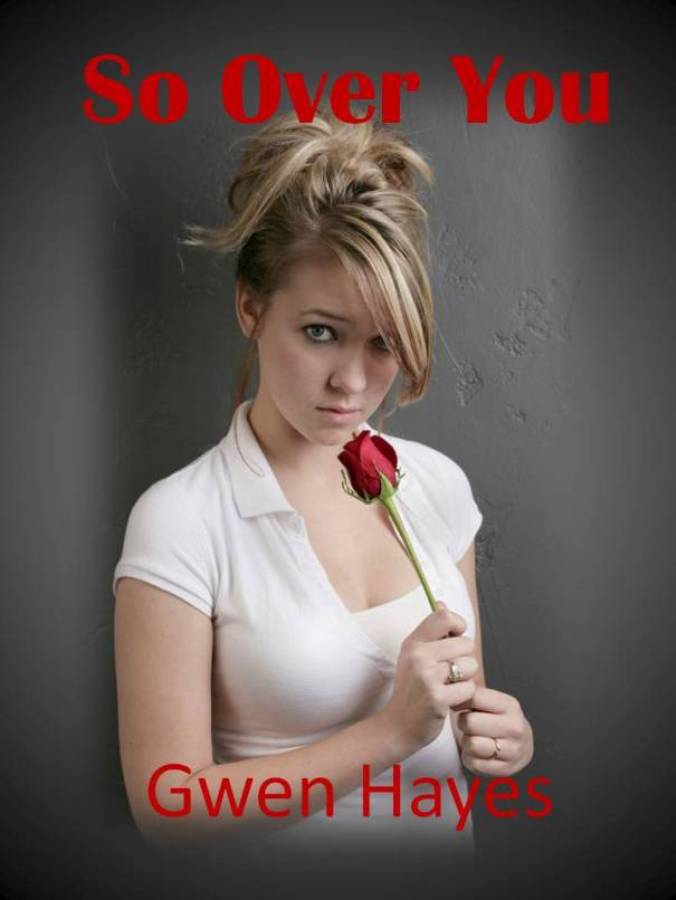 This was one of those books I picked up from Smashwords a while ago and took ages to get around to reading.  I was definitely pleasantly surprised by So Over You. Gwen Hayes seems to be one of those authors who's releasing some stuff independently to drum up a fan base for her debut release Falling Under from NAL in 2011.  I'll say that she hooked me.
Here's the blurb:
Layney Logan, girl reporter. That's all she's ever wanted to be. The only thing Layney dislikes more than swimming in the high school dating pool is letting her arch-nemesis and co-Chief Editor, Jimmy Foster, get the better of her. So, she'll take his stupid assignment to go on twelve blind dates and she'll prove to him she's twice the reporter he is. Unless she listens to her heart…
So Over You is a fun little YA romance with the flavor of Veronica Mars (without the mystery aspect) and a young Lois Lane.  Hayes takes the classic trope of the love-hate relationship and gives it a delightful twist.  The chemistry and antagonism between Layney and Foster is well done and there's a serious twist at the end that, while a little unexpected, pulls together a lot of hints from the beginning about why our intrepid heroine is the way she is.  There were a handful of typos in there, but not enough to pull me out of the story.  At a buck ninety nine, I say, So Over You is a great little read for any fan of teen romance.
Three and a half cookies to So Over You for a sweet read.
So Over You is available from Smashwords and Amazon.